FilterGrade Review: The best place for Photoshop Actions & Lightroom Presets
---
September 30, 2016




Reviews
---
FilterGrade is an interactive blog and marketplace for photographers of all skill levels. They offer a variety of tutorials, tips, and helpful articles for beginner photographers and also many YouTube videos and in-depth Photoshop/Lightroom help for their advanced audience. On the Marketplace, they offer products made by your favorite photographers from all over the world including Taylor Cut Films, Bleeblu, Kellansworld, and many more. FilterGrade is much more than just a retailer for Presets and Actions, they are a blog with many interesting articles, interviews, and Photoshop/Lightroom tutorials. On this FilterGrade review, we will let you know more about FilterGrade, what they offer, the marketplace, etc.
FilterGrade Review – FilterGrade Blog
On the FilterGrade blog they feature a lot of interesting articles with cool photographers from all over. They have recently worked with photographer Teddy Hoffman on an article showing his drone photography all throughout Chicago, IL. In their article, they showcase some of Teddy's amazing drone photography from all over the city in areas such as Wicker Park, the South Side, and the Loop. Along with this, they tell us about some of the tips and tricks for beginner drone photographers. This really helps the audience to learn new things about drone photography in a fun and intriguing manner.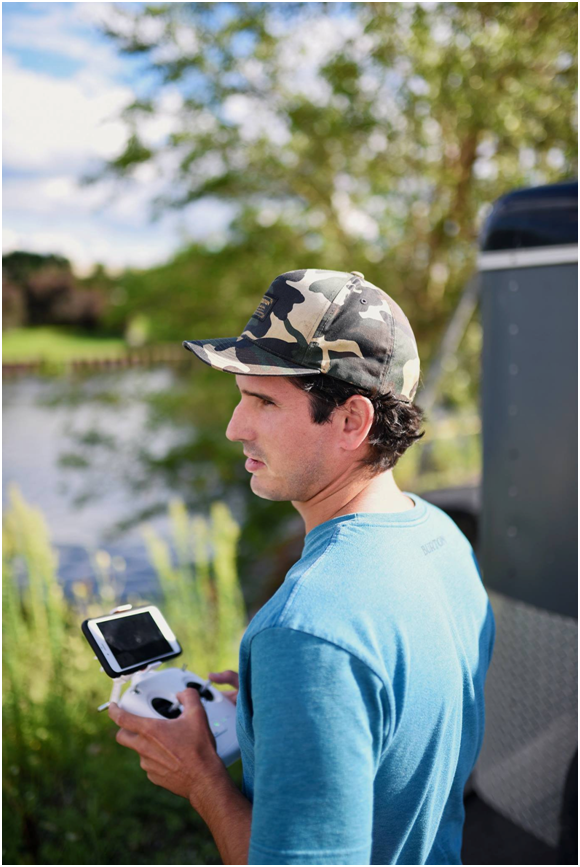 Other features of the blog include the various interviews of unique and inspirational photographers, designers, and other entrepreneur's.  From people like fashion photographer Anthony Trevino, all the way to Malaysian street photographer LosoFaboloso, FilterGrade has an excellent list of interviews you don't want to miss out on. There is an amazing archive of information to learn from through their interviews of wise photographers. Along with this, FilterGrade has much to teach us with their written tutorials and informational posts.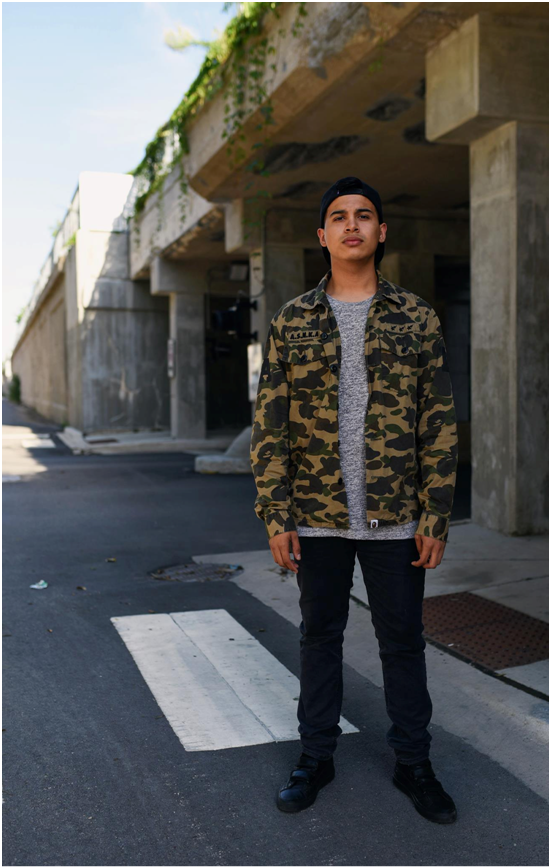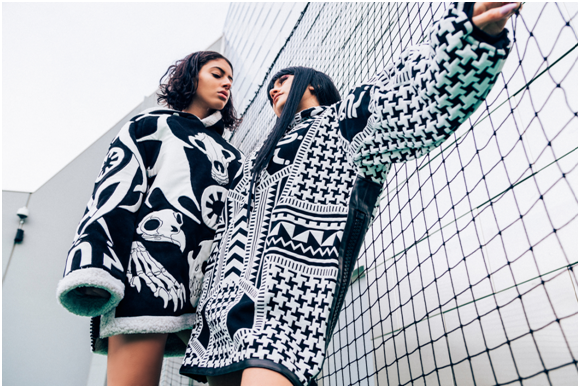 FilterGrade's tutorials and informational articles are a great way to learn a new task in Photoshop if you have not yet learned how to do so. With easy to understand articles and great info graphics, FilterGrade's tutorials are an amazing way to learn new Photoshop maneuvers. Some of their most helpful tutorials include "How to Install Photoshop Actions", "Understanding Photoshop Actions", and "How to Create a Natural Pastel Effect in Photoshop". In these articles you can quickly learn some of the basic information to help better understand Photoshop Actions and how they work as well as learning how to create an effect in Photoshop. Including their other articles on camera tutorials and Lightroom tutorials, FilterGrade has a wide range of tutorials and helpful articles to learn from so that you can become the next huge photographer.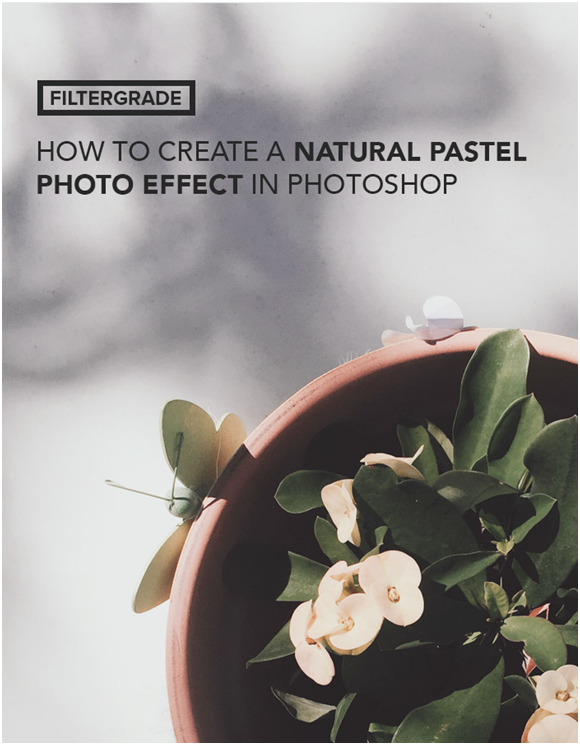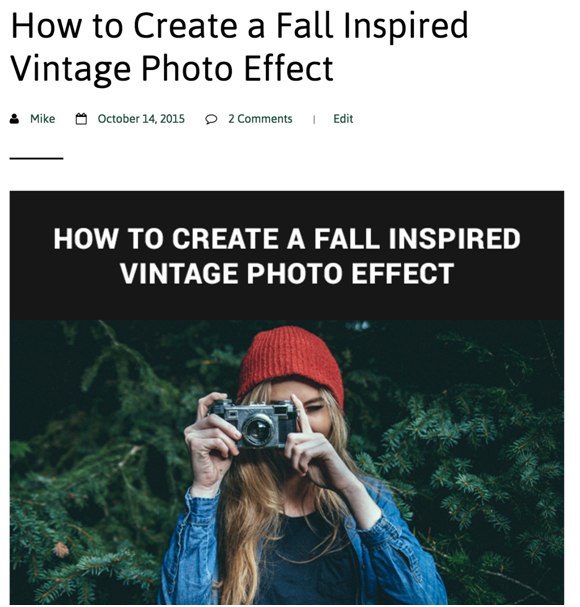 FilterGrade does a great job of teaching their audience to become well equipped with the basics of Photoshop and then moving forward from there. This helps ensure that the photographer will be able to perform all basic tasks in order to take the next step toward learning more advanced skills. Another great platform they use to help teach photographers how to use Photoshop and Lightroom is YouTube. Their YouTube channel has a variety of video tutorials and walk-through's to watch and learn from. Quick and helpful, their videos are great ways to hear someone talk you through learning a new task as well as seeing it at the same time.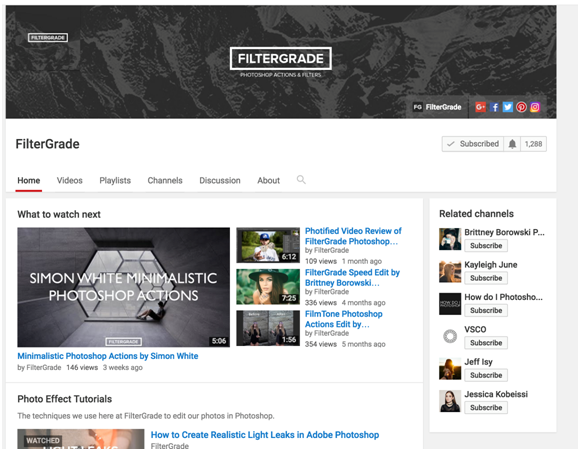 FilterGrade Review – Marketplace
The FilterGrade Marketplace is an amazing web store where you can buy and sell Photoshop and Lightroom Products. Their products include Photoshop Actions, Lightroom Presets, and various textures and light leaks for Photoshop.  The original products, which were all made by the creators of FilterGrade, are now only a fraction of the total products now from other photographers and graphic designers.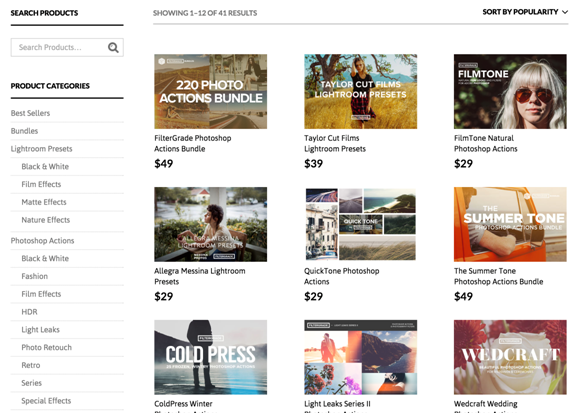 On the FilterGrade marketplace anyone can submit to sell his or her own products. While selling, you get the chance to earn income and gain exposure through their email marketing and social media promotion. For many small photographers this is a great opportunity to build a following and grow their social media. For other, larger partners, this can be a great way to host your products so that your audience has an amazing, trusted site to buy from. This can help photographers in many ways, as they won't have to deal with the customer support while still earning income and releasing products for their fans. This is a big time-saver as well as a great option for photographers so that they don't have to figure out how to sell a product on their own site
For customers and beginner photographers, FilterGrade offers a number of products with beautiful lens flares, moody Lightroom presets, and amazing Photoshop Actions. Their products can help turn any plain old photo into an amazing work of art. One of their best and most versatile products, the FilterGrade Photoshop Actions Bundle, offers 220 actions for any mood, vibe, or edit needed for your photos. With a lot of actions to choose from, the FilterGrade Bundle is a product that you can't go wrong with. Instantly transform your photo from average to amazing in seconds when you use their moody Lightroom presets, minimal and realistic Photoshop Actions, and their beautiful textures for Photoshop. Curve tones, brightness adjustments, and color change effects all compacted into each individual Preset/Action to help you easily edit your photo within seconds.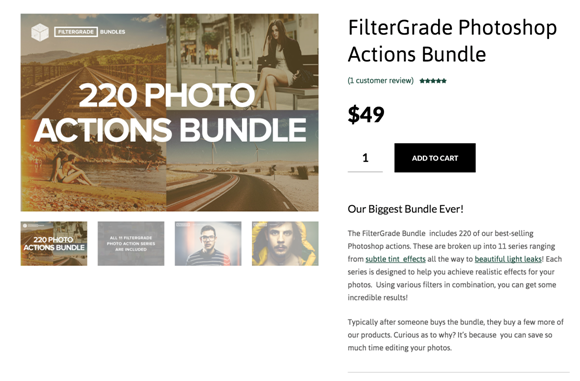 From tutorials to interviews to products, FilterGrade covers it all. FilterGrade is your source for learning Photoshop and Lightroom knowledge while also enjoying amazing Photo editing Products from your favorite Photographers. Stay up to date with FilterGrade by signing up for their newsletter to get exclusive alerts and FilterGrade coupons for products. Also, follow their Instagram and Twitter to stay posted on their tutorials, articles, and products.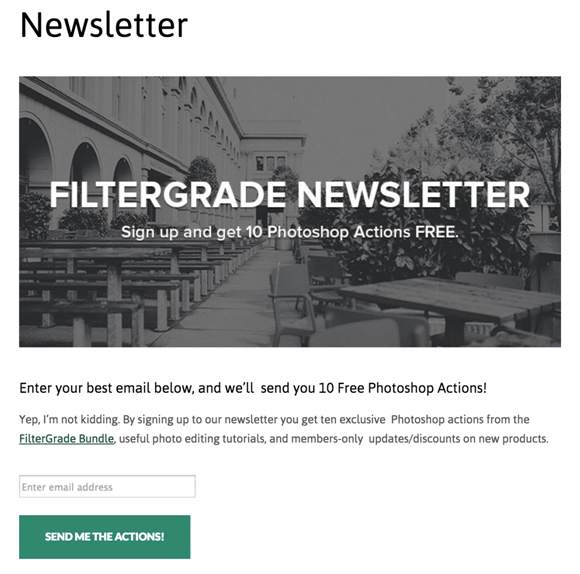 The posts you might want to read: